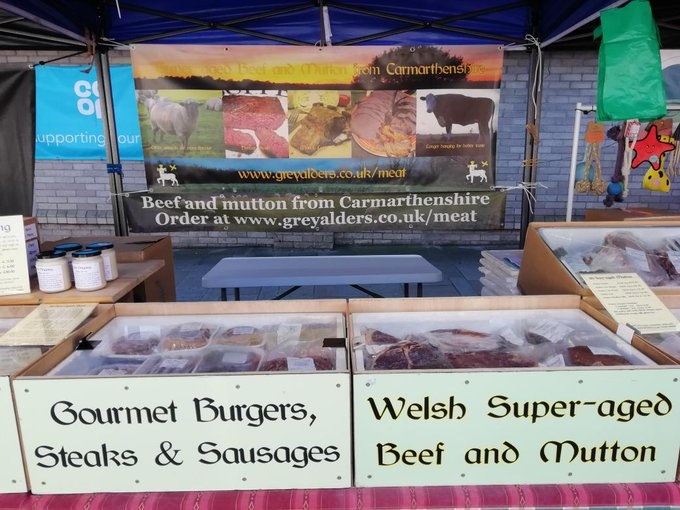 When you want some excellent local produce this month, including Grey Alders Beef and Mutton, you'll find it:
Tomorrow, Saturday 11th at Mumbles Produce Market from 9am to 1pm. It's at the Dairy Car Park on the sea front and the postcode for SatNav is SA3 4BX.,
A week tomorrow, Saturday 18th at Llanelli Food Market in Stepney Street SA15 3TY from 9am to 4pm.
Saturday 25th is Marchnad Ffermwyr Talog – Talog Farmers Market from 10am to 4pm in the Village Hall, SA33 6NY.
Take a look at our farm shop where what we sell in the market is listed and should be up-to-date assuming we have remembered to do our stock control…
Visitors at the farm shop are also very welcome, as are online orders.  One way or another, we shall look forward to being of service to you